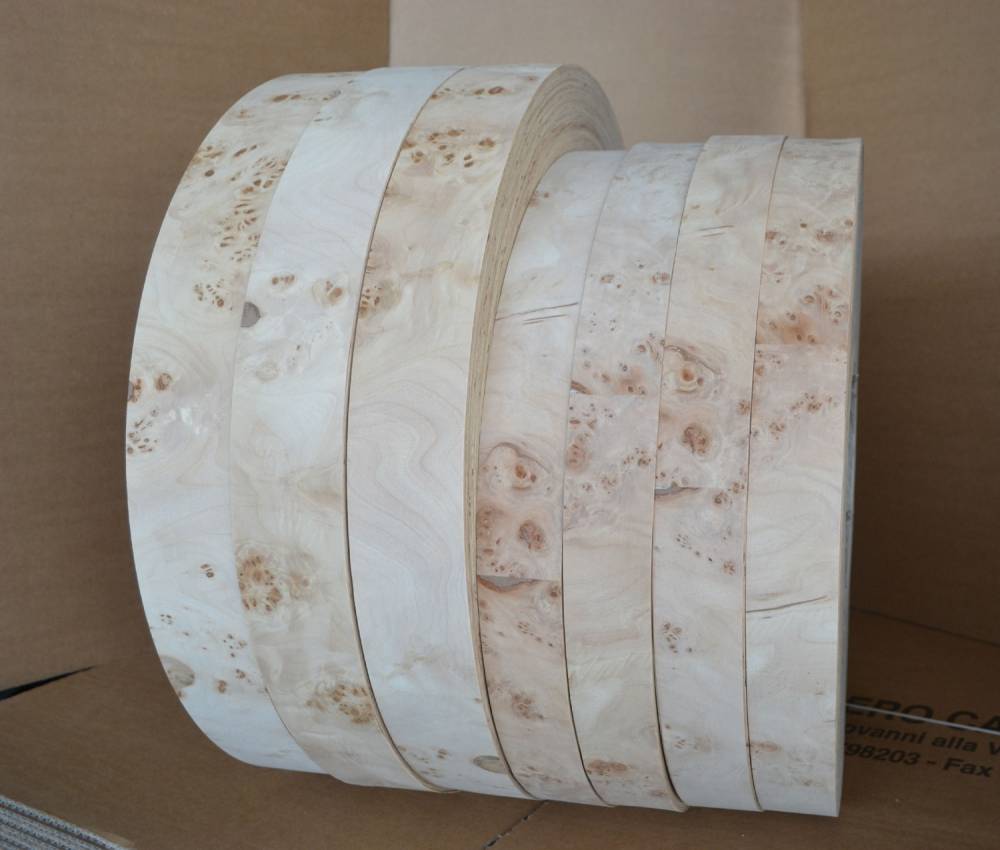 Edges in real poplar burr wood
The products made by Caponi Piero are particularly suitable for applications in various woodworking sectors, from furniture to framing industries.

In addition to offering the possibility to cover profiles in various shapes, products are available in all types of wood, from linear to various types of burr wood: myrtle, elm, poplar, vavona, olive ash and many others.

Thicknesses vary from 3/10 to 20/10 in reels with lengths ranging from 250 to 300 mtl.

Pre-glued reels are also available.
Edges in real cherry wood
Edges in real poplar burr wood
Edges in real poplar burr wood
Edges in real poplar burr wood